Ron Zacapa Centenario 23 Sistema Solera Rum is a truly superb Guatemalan rum, blended using the solera system. Sublime stuff. This was matured in a mix of bourbon and sherry casks. The Beverage Testing Institute awarded this 98 points!
The balance of delicate and unique flavors of Zacapa No. 23 is derived from a blend of aged rums between 6 and 23 years old, originating from the "Sistema Solera" aging process. Zacapa No. 23 is aged in selected barrels that previously aged robust American whiskey, delicate sherries and fine Pedro Ximénez wines, creating a smooth & balanced rum. Zacapa No. 23 Rum is best served neat, on the rocks or in your favorite dark spirit cocktail.
 Ron Zacapa Centenario 23 Tasting Notes
Nose: Soft, sweet start with aromas of caramel, vanilla, cacao and butterscotch. Continued by sherried notes of caramelized roasted brazil nuts and toasted hazelnut, rounded out by toffee, banana and dried pineapple.
Palate: Very sweet and soft. Dark brown sugar, molasses, rounded, so gentle!
Finish: Intricate with honeyed butterscotch, spiced oak and dried fruit.
Taste: Complex, generous and full-bodied. Starting with a depth of dried fruit and apricot, building to savory oak, nutmeg, leather and tobacco with notes of coffee and vanilla, balanced with a spicy touch of cinnamon and ginger.
 Ron Zacapa Centenario 23 Recipes
ZACAPA 
SOUR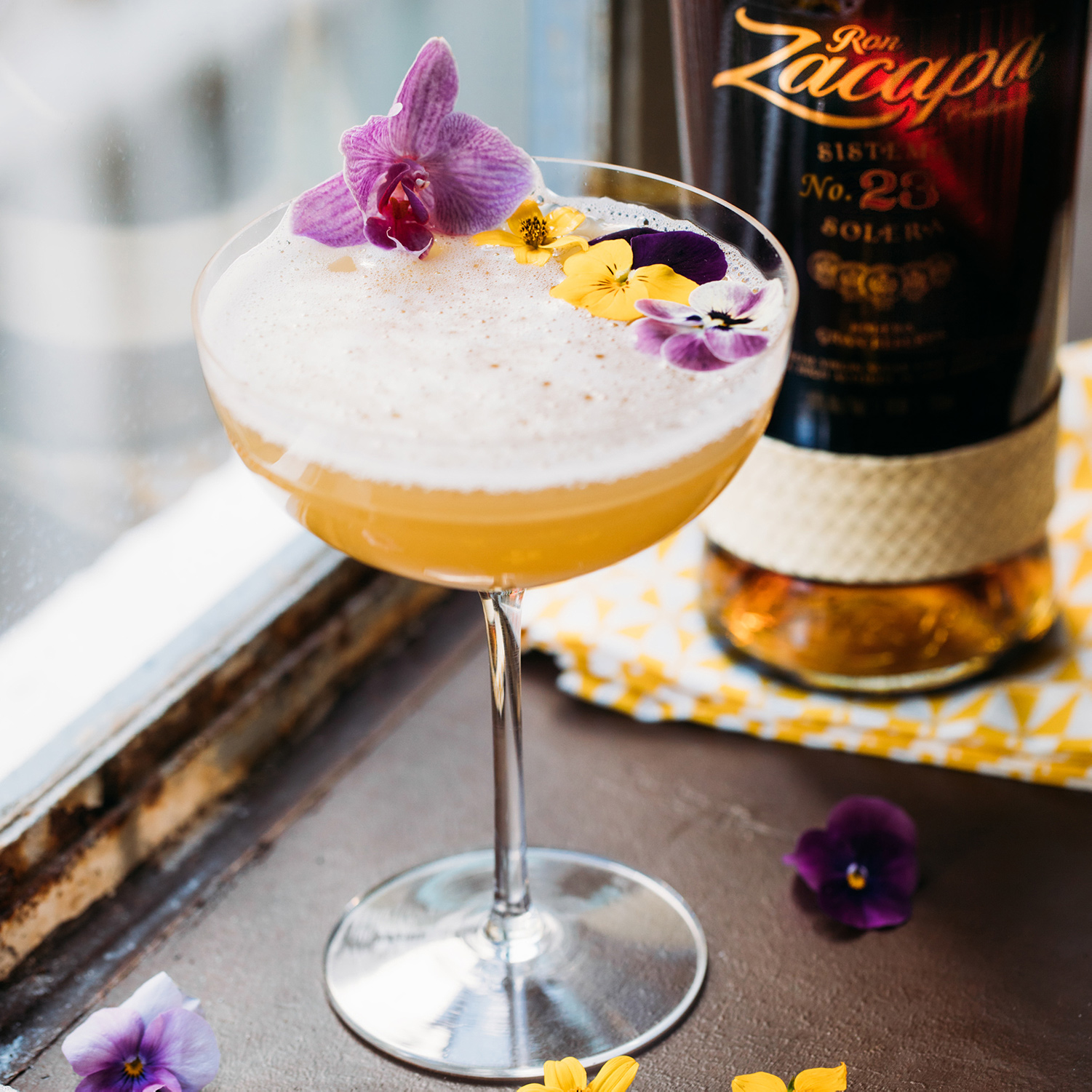 Ingredients
1.5 oz Zacapa No. 23 Rum
0.75 oz Fresh Lemon Juice
0.75 oz Simple Syrup
Preparations
Combine all ingredients into a shaker filled with ice.
Shake well and strain into a coupe glass.